The Skills Panel will show your Sim's Levels. You can watch the bars rise as they gain Experience.

This Sims 3 Guide was originally written for the PC and Mac versions of the game, but some Skill information will help owners of the console versions - PS3, Xbox 360 and Wii. Please remember some info or numbers may have changed between versions and that the console version of The Sims 3 includes less than half the number of Skills in the PC version with all Expansion Packs installed. In this guide to all skills in The Sims 3, you'll learn about the skills your Sims can learn in the game and all eleven Expansion Packs, from World Adventures to the last EP, Into the Future. In each in-depth Strategy Guide, I'll provide answers to questions players frequently ask, such as how to learn each skill through classes, skill books, or usage and how to improve them efficiently while making progress on Skill Challenges on your way to level 10. I'll also provide links to get detailed information about each skill, so that you can learn more about the abilities that interest you. While there aren't cheats to raise skills directly in the Sims 3, there are commands that you can use to cheat that help raise skills.

Skills - Leveling and Other Information
How many skills can you learn in the Sims 3?

With all eleven Expansion Packs installed, there are a total of 28 Skills that have a Skill Journal, along with numerous Hidden Skills that do not play a major role in gameplay and often give you no way of making money or count toward Job Performance in Careers.
Collecting
Collecting is also listed here, because it's a bit like a skill as your Sim will progress. It has its own special Collecting Journal that can be accessed through the Sim's Inventory. This will keep track of what items you've Collected in the game and the challenges associated with it. To learn more and see the types of things you can collect, see the Collecting Guide.

Skills Tab & Learning New Skills 
Go to the Skills tab to see a list of Skills your Sim has learned. In order to begin learning a skill and unlock its features, you must first gain a level in that skill. It will not appear in the Skill Journal or Skill panel until you have attained level 1. One common way is to either read a skill book (some skills) or take a class (most skills). Using objects that raise that skill will eventually get you the first level.

The Skill Journal shows you stats on your Skills and the requirements to complete Skill Challenges
The Skill Journal

Press your 'J' key to open the Skill Journal. From there, you can see your Sim's progress in Skill levels, along with statistics such as how many fish your Sim has caught with Fishing, or the earnings you've made while Writing. Skills will not appear in the Skill Journal until you have gained level 1.

The Skill Journal will also show you Skill Challenges which are achievements Sims can make to supermax a Skill and become even better than a Sim who has simply reached level 10. There are at least 2 or 3 for every skill, so learning all Skills and completing the Skill Challenges to earn their bonuses would take a lot of time on a single sim, and be impossible without doing something to stop aging.

Learning Skills

Sims can learn skills by performing associated actions, using objects that are designed for use by that Skill. Some are very straightforward, such as preparing meals improving the cooking skill. All skills have multiple ways they can be raised. One method of learning common to most skills is to take a class at the appropriate building.

Some actions require the skill to be already learned (level 1) before they'll start adding progress toward skill levels. For example, watching cookin' cable won't teach your Sim anything unless they already know the cooking skill. There is a similar effect for picking wild fruits and vegetables and the gardening skill and talking to Sims for the Charisma skill.

Self-Employment Skills and Making Money
Most Money-Making Skills will allow you to Register as Self-Employed at City Hall to get some bonuses when earning money with that Skill, which provides some additional reward for your efforts and may even boost the profit you receive from the Skill. This is a smart move - from Painting to Writing, it is highly recommended you visit and register. Look to the Money Making Guide to learn more about ways you can make money with Skills and other methods in The Sims 3.

Skills - Where to Take a Class?

Taking a class in a skill will give it a boost and quickly get you to level 1. Learning a skill initially, that is, going from level 0 to level 1 takes much longer than all the other early levels. If you take a class, you can avoid this problem because the class will add the skill to your learned skills list within a few hours. Taking classes later offers less benefit, especially once past level five. It makes sense, at some point your Sim should be teaching a class.

Classes usually cost $400 but this can be discounted occasionally. Look for discount Skill classes in the newspaper daily if you're a penny pincher. Thankfully, most skills offer you a way to earn that money back or contribute to your performance in a Career so that you will be able to easier get that job promotion for your Sim.

Class Building ListTo find classes, go to the map view and look to the buildings with red icons - these are rabbit holes that your Sim will enter, and inside cannot be seen. Not all of the buildings in town offer classes and skill classes are only available during the daytime, starting at 6am. I'll be very general about the type of building, as it is the same for Riverview, Sunset Valley, and other Sims 3 Worlds. If the building type you need is not present in your World, go to Edit Town and place it. This will also let you use features from Expansion Packs that EA did not add to previous game worlds.



Advanced Technology Class

 - Observatory in the Future (Space Training Class $500)


Alchemy Class

 - Vault of Antiquity


Athletics Class

 - Stadium


Bass, Drums, and Piano Classes

 - Theater


Bot Building Class

 - Bot Arena in the Future


Charisma Class

 - Government Building


Cooking Class

 - Restaurant


Fishing Class

 - Grocery Store


Gardening Class

 - Science Facility


Guitar Class

 - Theater


Handiness Class

 - Military Base


Inventing Class

 - Science Facility


Laser Rhythm-a-Con Class

 - Theater


Logic Class

 - Science Facility


Martial Arts Class

 - No Class. Hit Training Dummies. Buy one or visit Shang Simla


Mixology Class

 - Bistro

Nectar Making Class - None – read Skill Books in Champs Les Sims or start making Nectar.


Painting Class

 - University


Photography Class

 - None. Read Skill books in Al Simhara – photos are valuable the first time and its best to have a high level before you start Photo Collections.


Riding/Horse Racing Class

 - Equestrian Center


Science Class

 - Science Facility


Scuba Diving Class

 - Science Facility


Sculpting Class

 - None. Just start Sculpting!


Social Networking Class

 - Business Building


Street Art Class

 - School of Art at University


Writing Class

 - Business Building

Mod edit: Topic moved to "The Sims (3) tips & tricks".

- Carlos
DO NOT POST ANY QUESTIONS OR PROBLEMS IN THIS TOPIC. INSTEAD, PLEASE OPEN A NEW TOPIC IN THE APPROPRIATE FORUM-
SECTION, EITHER "THE SIMS 3 DOWNLOADS SUPPORT" OR "THE SIMS 3 IN-GAME SUPPORT"! THANK-YOU-NOTES CAN BE POSTED IN THE SECTION WITH THE SAME NAME.

Note that any and all questions posted under this thread, will be deleted without any explanation or advance warning. We have the Forum sections dedicated to Support purposes, for a reason.
_________________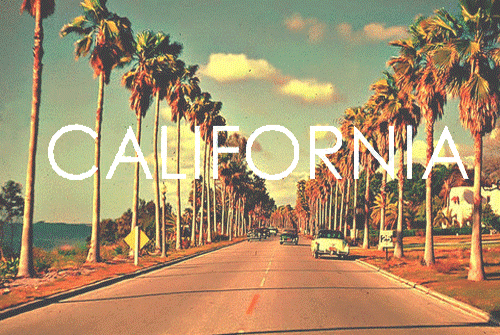 Posting Nerd





Windows version

:

Windows 8
Windows Vista
Windows XP




System architecture

:

32 bits (x86)
64 bits (x64)




Posts

: 23


Points

: 1852


Reputation

: 2


Join date

: 2013-12-13


Age

: 23


Location

: California



---
Permissions in this forum:
You
cannot
reply to topics in this forum