Hello everyone,
While I'm aware that this topic actually belongs in the "Off-Topic" area, I decided to post this here for your ease instead, since my other two guides have also been posted here.
Anyway, since Outlook was introduced to replace Hotmail, they decided to remove the quick account switch features, which lots of people used to quickly switch between their e-mail accounts. I got quite angry myself when I saw that feature disappear.
To make it even worse, you now get redirected to a useless page after logging out. In order to log into your other e-mail account(s), you have to type
www.hotmail.com
(or
www.outlook.com)
in your browser again. Very annoying and time-consuming for people that want to work fast. Of course, you can open multiple browsers to log into your different Hotmail accounts, but that's not very convenient. (So opening Mozilla, Internet Explorer, Google Chrome, etc. at the same time)
Here's a little guide that will help you redirect back to the login page, directly after logging out of Hotmail/Outlook. Note that
I used a Mozilla Firefox Add-on
to get this done, so if you're using another browser, please check if such an Add-on is available for your specific browser.
First of all, download the
Redirector
Add-on for Mozilla Firefox, via:
https://addons.mozilla.org/en-US/firefox/addon/redirector/ 
You'll be prompted to restart your browser after installation; do so.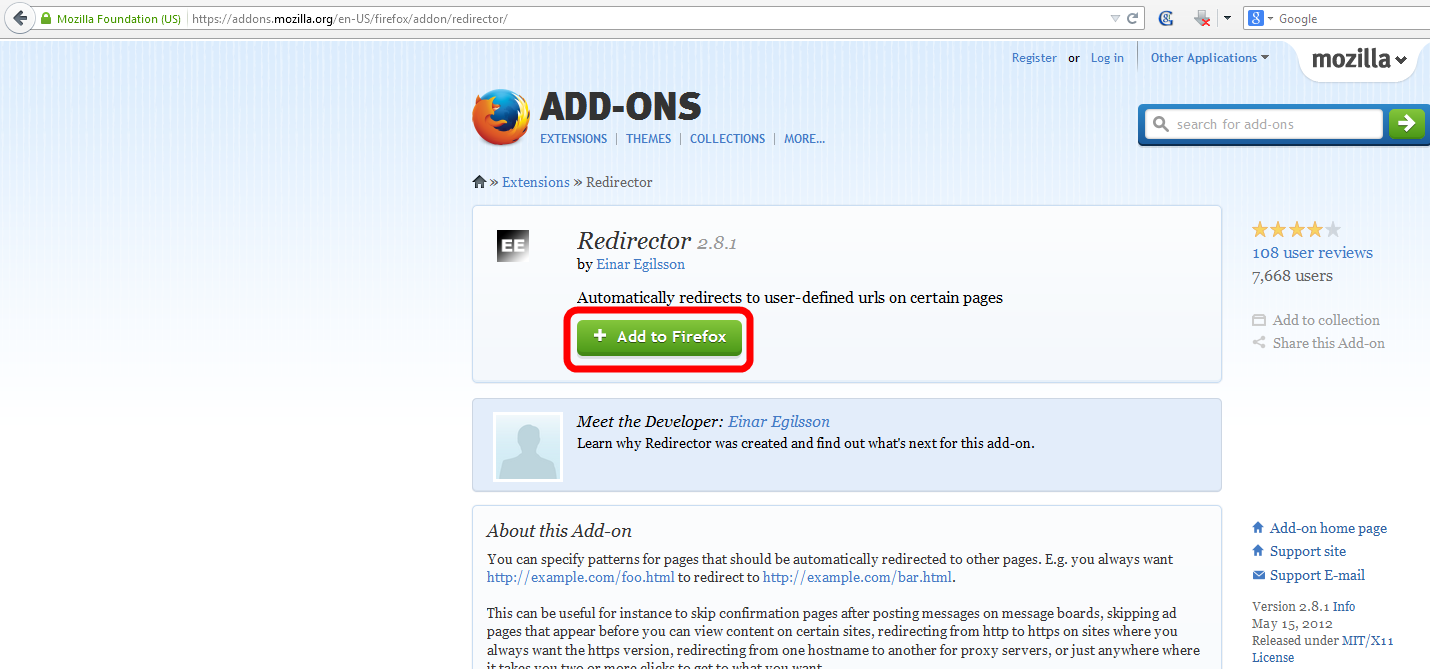 After installation, go to your Add-ons list, by using either the
[CTRL] + [LSHIFT] + [A]
shortcut on your keyboard, or opening the list via your Mozilla options menu. (Note that my system language is set to Dutch)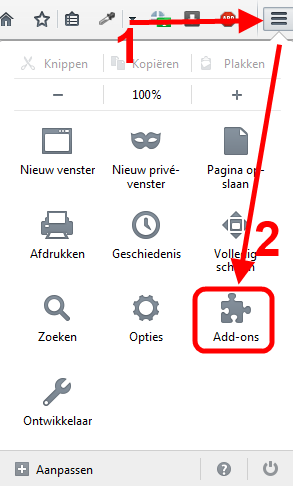 Open the Redirector options via the Add-on list page, as shown below.

The Redirector settings will open. Click "New Redirect...".
Configure as shown below and then confirm by clicking "Save".
Description:
Hotmail (Or whatever name you like)
Example URL:
http://www.msn.com/en-en/?ocid=mailsignoutmd
Include pattern:
ocid=mailsignoutmd
Redirect to:
https://mail.live.com
Pattern type:
Regular Expression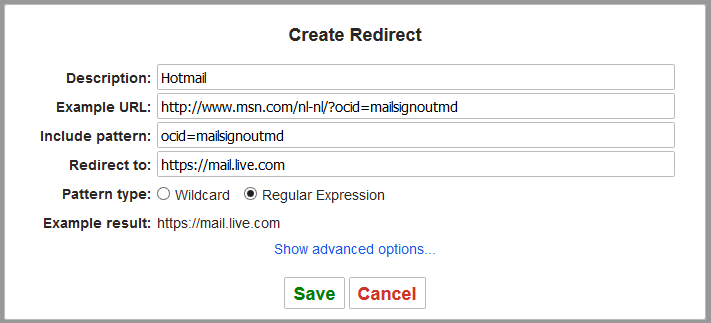 You're good to go!
Now log into Hotmail/Outlook and then log out again. You should be redirected to the Hotmail/Outlook login page again.
Good luck and have fun!
Last edited by Admin on Sun 10 Jul 2016, 23:05; edited 3 times in total
Webmaster






Windows version

:


System architecture

:

32 bits (x86)
64 bits (x64)








Posts

: 18909


Points

: 1026807


Reputation

: 2272


Join date

: 2010-03-12



UPDATED: screenshot updated with new information
(Old redirect information didn't seem to work any more)
Webmaster






Windows version

:


System architecture

:

32 bits (x86)
64 bits (x64)








Posts

: 18909


Points

: 1026807


Reputation

: 2272


Join date

: 2010-03-12



UPDATED: screenshot updated + new configuration information
Webmaster






Windows version

:


System architecture

:

32 bits (x86)
64 bits (x64)








Posts

: 18909


Points

: 1026807


Reputation

: 2272


Join date

: 2010-03-12



---
Permissions in this forum:
You
cannot
reply to topics in this forum