*Guide last updated on 8-4-2018*
Hello all,
When trying to start up The Sims 4, are you getting an error message like this?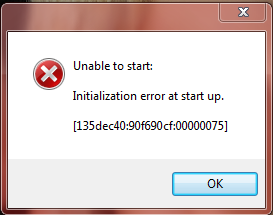 With the same error code? Chances are you have a combination of different Sims 4 games installed on the computer. Usually a combination of a cracked RELOADED/CODEX-based game on the one hand, and an Origin/ZLOrigin installation on the other hand.
Errors like these seem to be caused by a
mismatch between a language registry entry, and missing language string files in a specific Sims 4 installation
. In practice it happens when switching back-and-forth between various Sims 4 installations, and if the user wants to use different display languages in each Sims 4 version. Two example cases to illustrate the point. 
Case #1)
Assume you have installed an Origin or ZLOrigin-version of The Sims 4 game. The language that you have chosen for that game is English. You play along and later on you install a RELOADED/CODEX-based version of The Sims 4. You change the display language into something else than English (usually through a registry edit), and play along again. After some time you decide to switch back to Origin/ZLOrigin, and this is usually where the problems start.
Remember the first setup of Origin/ZLOrigin used English in our example. Then you used a RELOADED/CODEX version, and changed the language through the registry into something else than English. But when you re-start Origin/ZLOrigin after that, you end up with the error above. This is because the registry tells Origin/ZLOrigin to use the non-English language from the cracked game. But Origin/ZLOrigin generally only have one active "set" of language files installed, and again, in our example only English.
Case #2) 
Assume you have installed a RELOADED/CODEX-based Sims 4, which only has English language files included. Then you grab Origin/ZLOrigin, and play in Italian or another non-English language. After that you switch back to the RELOADED/CODEX-Sims 4, which expects English, but is "told" by the registry to use Italian. Again, in our example the RELOADED/CODEX-Sims 4 only has English.
In practice it is a rare glitch though
. Several conditions need to be met, such as the switching between various Sims 4 installation, and the Sims player wishing to play various games, in different languages. What you can do to remedy the problem is to apply language string files to ALL of your Sims 4 installations. Use the files available 
in the other tutorial
, and copy/paste the files over all your Sims 4 installations to be sure. Note that G4TW's repacks already include all 17 language string files, so if you got a G4TW repack, you just need to apply these files onto an Origin/ZLOrigin version of the game.
If you got a repack from another source, we recommend you apply these language strings as well, on that version.
After correctly applying the language string files to all your Sims 4 installations, you should be able to switch safely between the various installations. You can then also freely edit the registry entries if you want to change the language, without fear of that "initialization error".
Good luck!
DO NOT POST ANY QUESTIONS OR PROBLEMS IN THIS TOPIC. INSTEAD, PLEASE OPEN A NEW TOPIC IN THE APPROPRIATE FORUM-
SECTION, EITHER "THE SIMS 4 DOWNLOADS SUPPORT" OR "THE SIMS 4 IN-GAME SUPPORT"! THANK-YOU-NOTES CAN BE POSTED IN THE APPROPRIATE FORUM-SECTION, or directly under this thread.

Note that any and all questions posted under this thread, will be deleted without any explanation or advance warning. We have the Forum sections dedicated to Support purposes, for a reason.
Last edited by Carlos on Wed 11 Feb 2015, 15:38; edited 7 times in total

The_gh0stm4n

G4TW RETIRED Gatekeeper
Inspector General / Security Attaché





Windows version

:

Windows 8
Windows 7
Windows XP
Windows 10




System architecture

:

32 bits (x86)
64 bits (x64)




Favourite games

: The Sims 3, L.A. Noire, Saints Row, Red Faction, Team Fortress 2, Overwatch, PvZ: Garden Warfare, Call of Duty: Ghosts, GTA: San Andreas, Counter-Strike, Hitman, Borderlands, The Binding of Isaac, Government simulation & Military strategy games, S.W.A.T. 4, GTA V / GTA Online, Red Dead Redemption II / Red Dead Online, Chessmaster XI, Monster Hunter: World, Paint the Town Red, Destiny 2, The Elder Scrolls Online.







Posts

: 18958


Points

: 25812


Join date

: 2012-11-02


Location

: Liechtenstein / Switzerland / Austria



---
Permissions in this forum:
You
cannot
reply to topics in this forum