Hello again,
This small post will dwell on a relatively rare in-game glitch, that will look something like this:
Or this: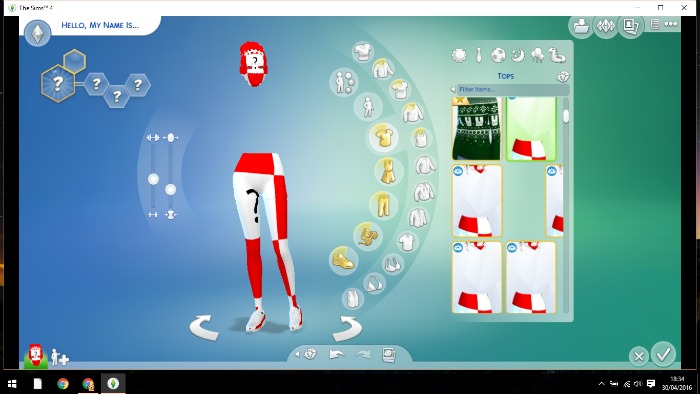 Or even this: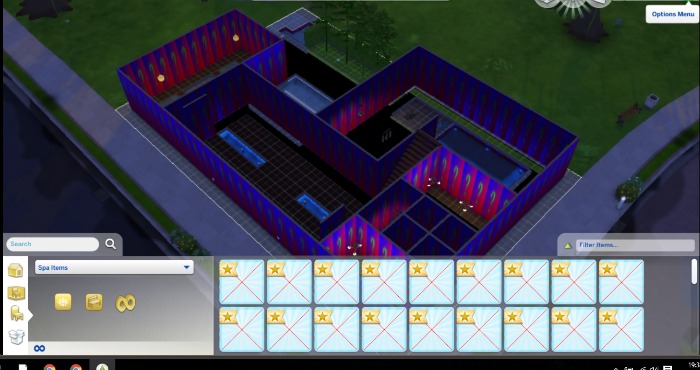 Should you be getting that error, have a look at any of your installed mods or custom content. What happens if you remove them all temporarily ? If the glitch still persists, are you sure you used the program WinRAR, for extracting the Sims 4 download (from Games4theworld) ?
Note that Games4theworld generally packs downloads into files in the .RAR file format. And you should use ONLY the program WinRAR for extracting the stuff. You can get the 5.21 version of WinRAR 
here
 (installation instructions are included in the download).
You should then un-install the game, and re-boot the computer. After that, re-extract the games downloads with WinRAR, and re-install the game.
Extracting with a different program can lead to data corruption, and even to glitches like the above. Though it seems that this type of glitch is rare, you should still always use WinRAR only. 
In certain cases, you may notice that these question marks only come up with certain Sims 4 DLC. In that case, you may not have to uninstall your entire game. You can try re-installing only that particular DLC then. As of now, the install order of Sims 4 DLC, if you downloaded from Games4theworld, is this.
1) TS4 Base game
2) Get to Work
3) Get together
4) Ultimate fix.
See also this topic here for the install order of items:
https://games4theworld.forumotion.com/t21806-must-read-how-to-install-the-sims-4-correctly
Re-apply the games/DLC in that order and you should be fine.
Despite that, it is possible that the glitch still persists. At that point, you should try re-downloading all items with a different torrent clinet. For instance, if you used "Frostwire" intially, then try using "uTorrent" now. And then re-extract again with WinRAR.
Good luck again !
DO NOT POST ANY QUESTIONS OR PROBLEMS IN THIS TOPIC. INSTEAD, PLEASE OPEN A NEW TOPIC IN THE APPROPRIATE FORUM-
SECTION, EITHER "THE SIMS 4 DOWNLOADS SUPPORT" OR "THE SIMS 4 IN-GAME SUPPORT"! THANK-YOU-NOTES CAN BE POSTED IN THE APPROPRIATE FORUM-SECTION, or directly under this thread.

Note that any and all questions posted under this thread, will be deleted without any explanation or advance warning. We have the Forum sections dedicated to Support purposes, for a reason.




The_gh0stm4n

G4TW RETIRED Gatekeeper
Inspector General / Security Attaché





Windows version

:

Windows 8
Windows 7
Windows XP
Windows 10




System architecture

:

32 bits (x86)
64 bits (x64)




Favourite games

: The Sims 3, L.A. Noire, Saints Row, Red Faction, Team Fortress 2, Overwatch, PvZ: Garden Warfare, Call of Duty: Ghosts, GTA: San Andreas, Counter-Strike, Hitman, Borderlands, The Binding of Isaac, Government simulation & Military strategy games, S.W.A.T. 4, GTA V / GTA Online, Red Dead Redemption II / Red Dead Online, Chessmaster XI, Monster Hunter: World, Paint the Town Red, Destiny 2, The Elder Scrolls Online.







Posts

: 18958


Points

: 25812


Join date

: 2012-11-02


Location

: Liechtenstein / Switzerland / Austria



---
Permissions in this forum:
You
cannot
reply to topics in this forum